Special 50% Off
Discount on Now.
Limited Time.
Save $1000's at the Mechanic
Advanced Car Diagnostics Right To Your Phone
Translate 7000+ Error Codes Into Plain English
Android and iOS compatible
Reasons You Will Love EcoFix

Buy Now And Save 50%
EcoFix Customers
Huge Time and Money Saver

Brandy W. - Feb 3, 2021
I have come to depend on it. It saves time and money. Eliminates a lot of guesswork. I like it so much I bought 4 more at Christmas and gave them to my kids, so I didn't have to lend mine!

Yes, I recommend this product.
This Thing Will Save You Cash

Robert G. - Apr 14, 2021
I should've written this review a long time ago. This thing saved me money, and I mean a lot of money. I recently bought a used car and this helped me weed out like 10 lemons. Ended up buying a car that was in much better shape for a really good deal.

Yes, I recommend this product.
Not Just for Mechanics - Valuable Tool for All

Jason Z. - Apr 17, 2021
This product paid for itself the first time I used it. I'm not a mechanic, but I've used this device on multiple cars with great success. The device connects via Bluetooth and in my opinion, this is what enables the capability most helpful to a rookie like myself. I was completely blown away by the capabilities.

Yes, I recommend this product.
Works As Advertised

Peter C. - May 20, 2021
It does a great job of diagnosing issues quickly and accurately. It's affordable, a snap to install, and easy to use.

Yes, I recommend this product.
Special Promo
Offer on Now
Order Today and Get
Up to 50% OFF
This discount is valid for a limited time only.
Quantities are limited – act now!

Claim Your Discount Now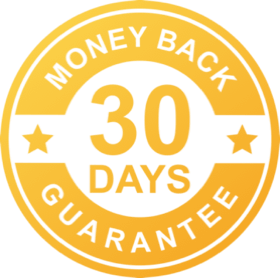 We Are Sure You Are Going To Love Your Ecofix
But in case you're not satisfied, we are offering you our 30-day money-back guarantee. Return your package for a full refund.
FAQ
Does EcoFix work with my car?
EcoFix works with all gas-powered cars and trucks built after 1996 and diesels built after 2008.
Is the app available on Android and Apple Phones?
Yes! The free EcoFix app is compatible with both iPhones and Android smartphones. It only takes a few minutes to set up and start monitoring your car's health around the clock.
Is it easy to use?
Yes! The great thing about EcoFix is that it's literally made for ease and simplicity. Anyone can install it in their car themselves - without tools or going to a mechanic. Follow our 3 step instructions for your device type, and you'll be good to go!
How do I connect my phone to EcoFix?
Your EcoFix will come with a scannable QR code, which will take you to a page where you can download the app. You will also find simple 3-step instructions for connecting EcoFix to your Apple or Android device.